Istanbul Airport Parking
Unbeatable Value Airport Parking
Compare Parking Prices at Istanbul Airport
checkBest price guarantee
checkCompare all parking operators
checkOver 4 million happy customers
checkOptions for all budgets
checkFree no-hassle cancellations


Useful information about airport parking at Istanbul Airport
Istanbul Airport offers a total of 40,000 parking spaces divided into the world's largest multi-story parking facility consisting of four 7-story and one 3-story parking buildings, as well as open air parking lots. The airport operator, Istanbul Grand Airport (IGA), provides both short-term and long-term services and parking options.
The five parking buildings are named after colors with the Red Car Park, the Green Car Park, the Blue Car Park and the Turquoise Car Park having 7 stories each while the Yellow Car Park has 3 stories. The parking facility alone, not counting the surface lots, has a capacity of 18,000 parking spots.
The topmost floors of the Car Parks (P6) are terrace floors with the same tariff as the parking garages, not as the parking lots, although they are open air parking spaces.
Parking fees vary depending on where the parking space chosen is located, the parking lots are cheaper than the parking garages are.
Parking Payment Methods at Istanbul Airport
Accepted payment methods are cash and credit card and designated payment devices as well as parking counters can be found on the P3 floors of the Red and the Green Car Parks, while automatic devices are available at axis L08, inside the elevators, alongside the walking passage, on the P5 levels, at the exits of P2 and out of the elevators on the P6 terrace.
Parking Subscriptions at Istanbul Airport
Parking subscriptions for 30-day stays are available and can be purchased through the manual payment kiosk on Floor P3 in the Green Car Park, the information desk on the departures floor or through using the mobile payment option and parking subscriptions for 4, 6 and 15-day stays are available in the same locations as well as in the automatic payment machines on most floors in the Green or the Turquoise Car Parks. These payments can only be made using credit cards.
Parking Services at Istanbul Airport
The airport offers technologically advanced and high-end parking services.
Valet Parking – There are several points of valet services at the airport. When arriving at the airport for departure, please choose the one that fits you. For domestic flights Valet Services is found on floor P3 of the Green Car Park. For international flights it's on floor P3 of the Red Car Park while a third one is specifically for CIP. There are an additional couple of pick-up places located between the Plaza Area and the Parking. The fee for Valet service, on top of the basic parking fee, is 35₺,
Car Services – Car services such as car wash, tire changing, refueling as well as premium repair/maintenance services can be found on Floor R of the Car Park. Additional charges may apply.
Parking Fees for Istanbul Airport Parking Lot
Time Parked - Total Parking Fee
Up to 1 Hour - 16₺
1-3 Hours - 19₺
3-6 Hours - 29₺
6-12 Hours - 32₺
12-24 Hours - 44.50₺
4 Days (Prepaid) - 182₺
7 Days (Prepaid) - 298₺
Parking Fees for Istanbul Airport Multi-story Car Parks
Time Parked - Total Parking Fee
Up to 1 Hour - 21₺
3 Hours - 25₺
3-6 Hours - 39.50₺
6-12 Hours - 47₺
4 Days - 252₺
7 Days - 441₺
30 Days - 444₺
Parking Operators at Istanbul Airport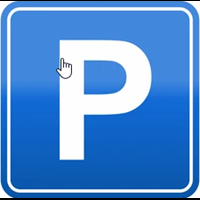 place
Isiklar Istanbul Cad. 86/1 Isiklar-Eyup Istanbul | Show on Map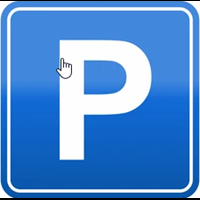 place
Baklalı Mah.Otlukbeli sok. 5 / 4 D0-20 Karayolu üzeri Arnavutköy Istanbul | Show on Map
Car Parks at Istanbul Airport
| Name | Address | Opening Hours | On Airport Grounds | |
| --- | --- | --- | --- | --- |
| İstanbul Havalimanı | 34275, İmrahor, Arnavutköy, Istanbul, Turkiye | Mon-Sun: 00:00 - 24:00 | done | |
Map of Car Parks at Istanbul Airport Frequently Asked Questions - Istanbul Airport Parking