Bus Transfers To and From Istanbul Airport



Buses from Istanbul Airport with Bus Routes and Times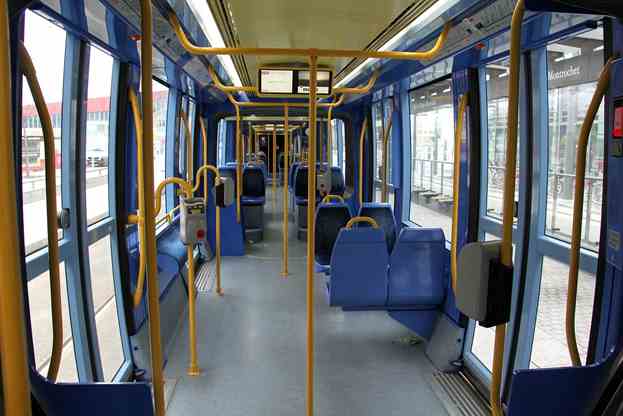 When arriving at Istanbul Airport (IST) please remember to collect your luggage from the Baggage Claim area before proceeding to your chosen means of transfer from the airport. Transfer options currently include rental cars, taxis and bus services. 
Bus Transfers at Istanbul Airport
At the moment bus transfer is the only public way to transfer from or to Istanbul Airport, although in the future there will be a Metro option available as well. However, there is flexibility not only to the frequency of departure, but also to what routes are in operation depending on various regulations surrounding Covid-19. Departures and frequencies are adjusted to match the number of flights and passenger density.
It is easy to transfer to Istanbul city by bus from the airport and two different bus companies provide several different routes to various locations around the city over the span of around the clock, although not all routes operate at all times.
The Airport Bus Station is located on the -2 floor of the IST Terminal accessible by escalators and elevators from the other levels of the terminal. The signage showing the way is plentiful and clear. 
Havaist Shuttle Buses at Istanbul Airport
Havaist Airport Buses is a private company that provides comfortable transfers from Istanbul Airport to a great number of major hubs in the city. The buses are equipped with WiFi, TV screens and USB charging ports and can handle up to 46 passengers. The spacious buses allow room for luggage. 
Tickets cannot be purchased with cash, but you can use a credit card, pay via the Havaist app or buy it online in advance and use the QR code given when entering the bus. 
It is also possible to use an Istanbulkart, a rechargeable public transportation card, valid for metrobus, metro, tram, some ferries and cruises and more. Cards can be recharged and used by up to five persons. 
Havaist's 10 bus routes operate 24/7 and connect the airport with almost every area of Istanbul. The frequency of departures may vary due to the Covid-19 pandemic, but the buses tend to be on time for departure as scheduled, although travel time may vary depending on the heaviness of the Istanbul traffic. Departures normally take place every 15-60 minutes per route with longer time in between in the early morning hours. 
The journey will take between one and a half and two hours and the fare varies depending on the exact destination. 
The most popular routes go to Taksim Square, Sultanahmet, Otogar Bus Station and Sabiha Gökçen Airport (SAW).
Bus fees usually fall between 25₺ and 45₺ depending on the destination.
Havaist counters can be found on the transportation floor. 
Travelers in need of wheelchair accessible buses are asked to let Havaist know at least one hour before the transfer, via the counter or through their channels of communication, which route they want to use when transferring from the airport and at least 6 hours when transferring to the airport.
For more information and for schedules, please visit https://hava.ist/en. 
IETT Shuttle Buses at Istanbul Airport
IETT provides public shuttle buses to parts of Istanbul that are less touristy than the most popular areas, so these buses are more frequently used by locals than by tourists, although tourists are more than welcome to use them too. Six routes are available
The IETT shuttles leave less room for luggage and make more stops along way, but they are cheaper at just over 8₺ per person per single journey. 
Some of the IETT routes operate 24/7 while others operate fewer hours, but they still operate daily. Since the less touristy areas of Istanbul tend to be located more in the outskirts of the city it means that these buses take less time and can reach their destination within 45-60 minutes if traffic is kind and light. 
For more information and for schedules, please visit this page (opens in a new tab)
Seyahat Intercity Buses at Istanbul Airport
Seyahat Intercity Buses connect the airport with Çorlu, Tekirdağ, Lüleburgaz, Babaeski and Edirne. Tickets vary from 80₺ to 110₺. 
For more information, please visit https://istanbulseyahat.com.tr/.
All information is subject to change. 
Hotel Shuttles at Istanbul Airport
Many of the Istanbul hotels offer an airport transfer service to their guests, usually at an additional fee, that is arranged by the traveler directly through the hotel or by/through a representative. Airport shuttles collect their guests on level -2 of the terminal.